Here's an interesting image of an old advertisement for ukulele lessons from The Hawaiian Institute of Music: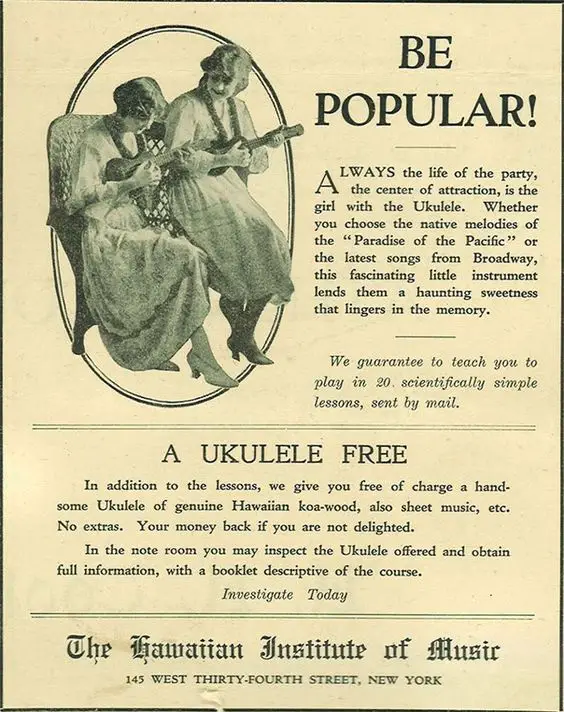 The text reads:
---
BE POPULAR!
ALWAYS the life of the party, the center of attraction, is the girl with the Ukulele. Whether you choose the native melodies of the "Paradise of the Pacific" or the latest songs from Broadway, this fascinating little instrument lends them a haunting sweetness that lingers in the memory.
We guarantee to teach you to play in 20 scientifically simple lessons, sent by mail.
A UKULELE FREE
In addition to lessons, we give you free of charge a handsome Ukulele of genuine Hawaiian koa-wood, also sheet music, etc. No extras. Your money back if you are not delighted.
In the note room you may inspect the Ukulele offered and obtain full information, with a booklet descriptive of the course.
Investigate Today
The Hawaiian Institute of Music
145 WEST THIRTY-FOURTH STREET, NEW YORK
---