"Take Me Home, Country Roads" G Major Version in GCEA Tuning
Here's a version in G Major. It uses pretty simple chords, with the only non-basic triad chord being D7, which is the dominant 7th of G Major.
Chords Used in Standard C Tuning (GCEA):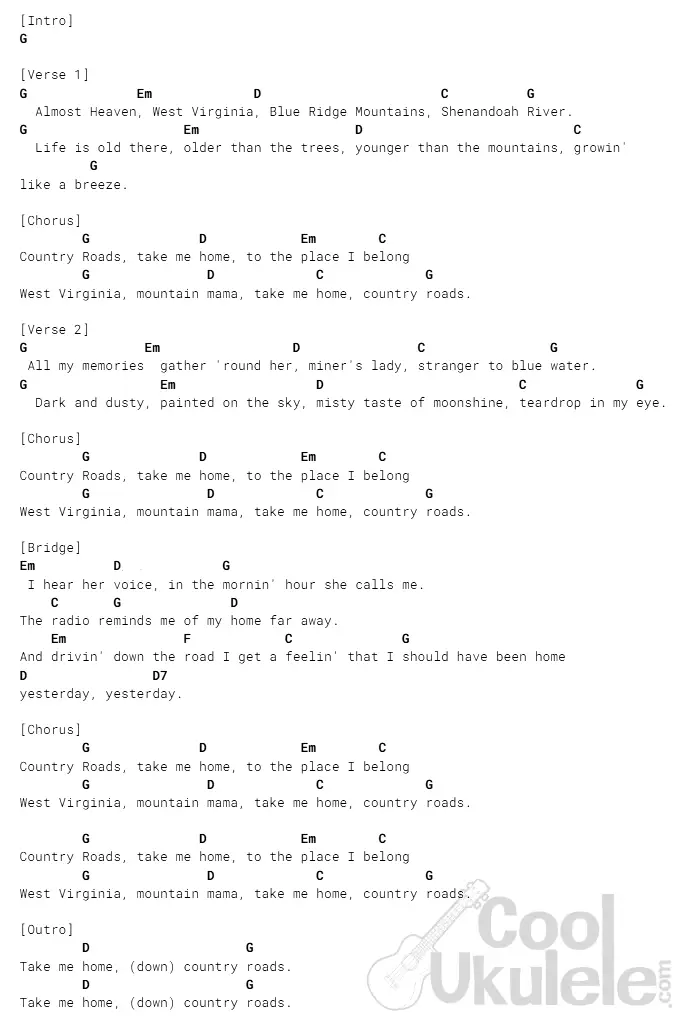 Version 2 in A Major
Here's another version in the key of A Major. It uses 1 less chord (cuts out the dominant 7th from the G Major version).
Chords Used in Standard C Tuning (GCEA):

Video Version of "Country Roads" Chords in G Major (CGEA Tuning)
A great video version of the song's chords.
About the Song
"Take Me Home, Country Roads" is a popular song written by Bill Danoff, Taffy Nivert, and John Denver. The song was originally released by John Denver on his 1971 album, "Poems, Prayers & Promises".
The song became a hit and has since been covered by many other artists.
It is known for its catchy melody and lyrics that evoke a sense of nostalgia and longing for the countryside.
The song is closely associated with the state of West Virginia, where it is considered an unofficial state anthem.
Baritone Ukulele Chords
Here's the baritone ukulele chords for the song.
To learn about baritone ukulele tuning, check out our baritone ukulele tuning article!
Chords Used in Baritone Tuning (DGBE):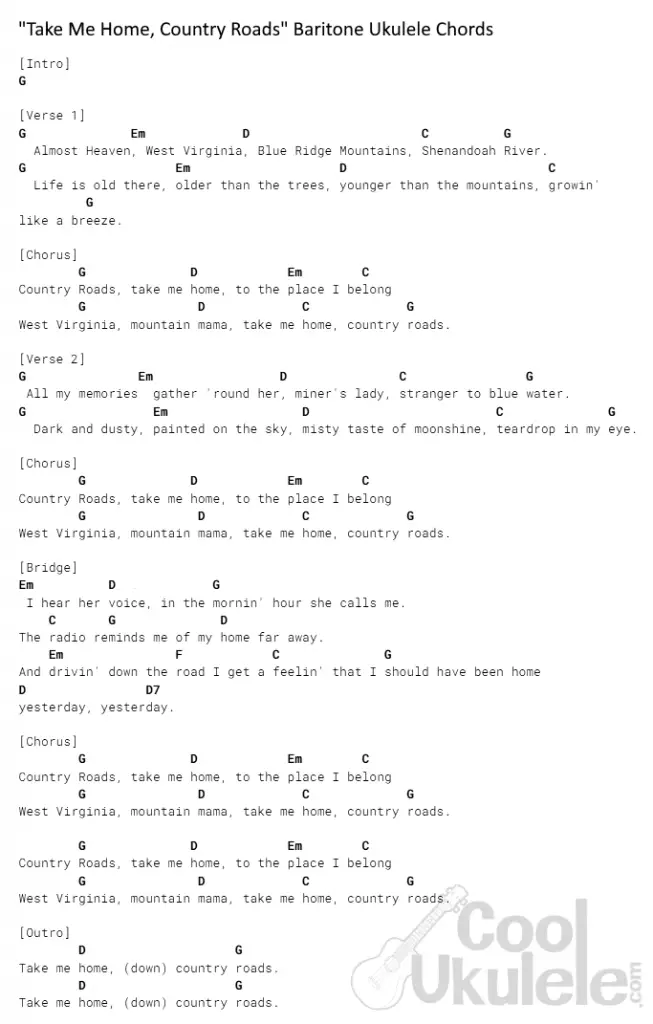 Left-Hand Ukulele Chords
For the south-paw ukulele players, here the left-handed ukulele chords for the G Major version!
Left-hand ukulele chords are the same as their right-hand counterparts, but upside-down.
Left-Handed Chords Used GCEA Tuning: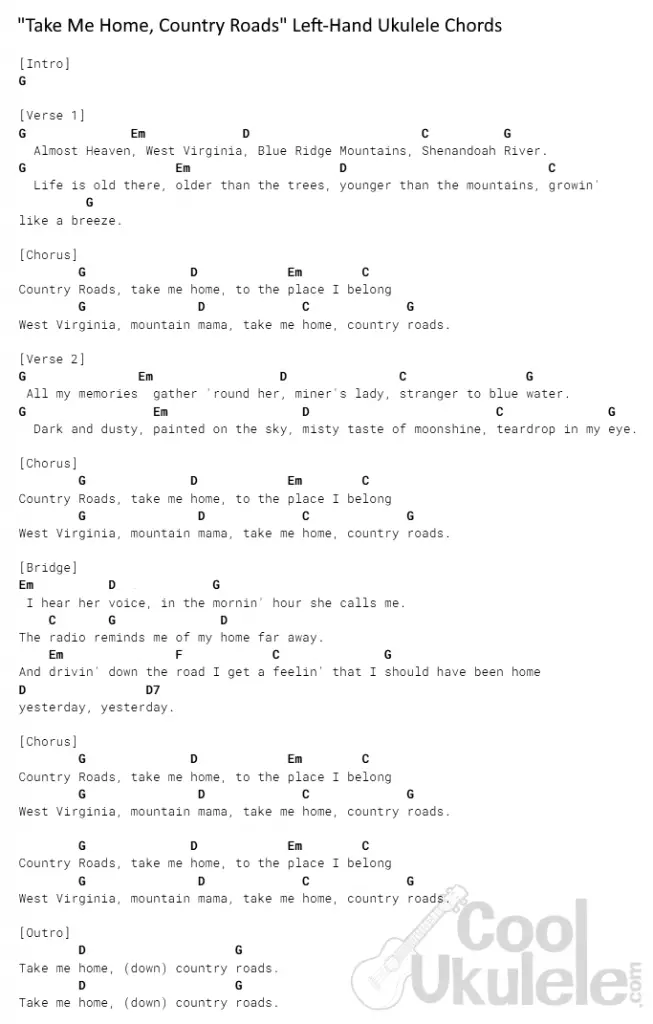 John Denver and the Ukulele
John Denver was an American singer-songwriter and actor who was known for his love of the ukulele.
He often played the instrument during his live performances and included it on many of his recordings.
Denver was a talented musician who played a variety of instruments, including guitar, banjo, and piano, but he had a special affection for the ukulele.
In fact, he recorded a version of his hit song "Take Me Home, Country Roads" on a ukulele, which was released on a compilation album called "The Music of John Denver" in 2001.
Denver's enthusiasm for the ukulele and his skilled playing helped to increase the instrument's popularity in the United States during the 1970s.